Super 30 box office collection Day 1: Hrithik Roshan film gets a strong opening
Super 30 box office collection Day 1: Hrithik Roshan film gets a strong opening
Hrithik Roshan is horribly miscast in another botched Bollywood biopic that never gets its arithmetic right.
After a break of almost two years, Hrithik Roshan came back to the big screen with Vikas Bahl's Super 30. The film is based on the life of Patna-based mathematician Anand Kumar, who taught underprivileged kids for free and helped them crack the IIT entrance exam.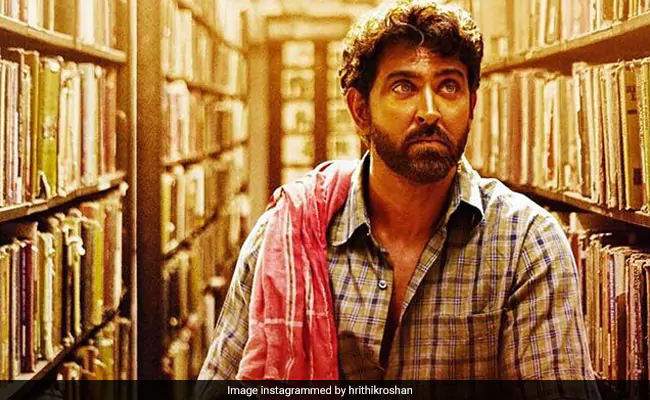 The protagonist of Super 30 , a Patna math whiz who makes complex concepts fun and accessible for impoverished IIT aspirants under his tutelage, is himself a socially and economically disadvantaged man who fought off prejudice and privation to achieve enviable academic success and turn around the fortunes of many others like him. The story of the real-life Anand Kumar should have added up to a commensurate cinematic triumph. It does not. Super 30 is overly simplistic and excessively fanciful when it is not downright vapid.
Bollywood celebrities flooded social media, praising Hrithik Roshan for his performance right after screening of the film in Mumbai. Going by the early reactions, it was likely that Super 30 will do well on the first day of its release. Also, since Hrithik is featuring in a film after a long time, his fans have thronged the theatres to see him on 70 mm.
The intricacies of life and the dynamics of reality are accorded only peripheral importance in what had the potential to be a genuinely elevating, illuminating saga of underdogs taking on a lopsided education system and coming up trumps. Barring a moving moment here or an inspired touch there, which are too few and far between anyway, Super 30 fails to draw the audience into the world of the characters that it champions because it merely skims the surface of a massive mound of tangled issues.
According to trade analyst Girish Johar, the film is likely to mint Rs 12 crore on the first day of its release. "It is a word of mouth movie and I peg its day one box office collection at Rs 12 crore and it might go further to Rs 13-14 crore. The chances of it going downwards are bleak after the initial reactions," he said.
He added, "Super 30 is a film for family viewing. So, it is expected to attract the family audience. Though next week, it will have competition from The Lion King."
Source: Input From Agencies