Two Upcoming Iron Ladies of Politics from Movie/TV Backgrounds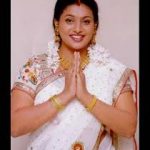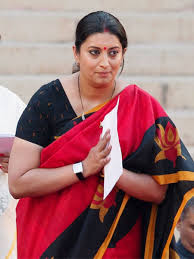 We are today sharing two Indian ladies who entered in politics from media life and are prominently active in both fields. The Actor turned Politician like Late JayaLalitha (CM , Tamil Nadu), these two ladies have aggression and promising political career.
Compare Smriti Zubin Irani (BJP, North India) with Roja Selvamani (YSR Congress, South India).
Not only both of them resemble in first look body figure, hairstyle and facial expression somewhere, they resemble in their political careers almost.
Both have TV / movie background, both are stunning actresses, both have resemblance in their aggression publicly.
Here are the facts as available for both of them on Wikipedia.
1. Roja Selvamani:
Roja was born as Sri Latha Reddy on 17 November 1972 to Nagaraja Reddy and Lalitha in Andhra Pradesh.
She is a South Indian actress and politician.
She currently aligns with the YSR Congress party and won as MLA from Nagiri in 2014 general elections.
She did her Bachelor Degree in Political Science from Sri Padmavathi University.
Roja learnt Kuchipudi and was performing dance before she entered films.
For More details on Roja, please click here
2. Smriti Zubin Irani:
Smriti was born as Smriti Malhotra on 23 March 1976 to Shibani and Ajay Kumar Malhotra in Delhi.
She is an Indian politician, former model, television actress and producer.
Irani is a Member of Parliament, being nominated to the Rajya Sabha from the state of Gujarat.
She was one of the finalists of the beauty pageant Miss India 1998.
For More details on Smriti, please click here
Source: Google And Wikipedia.
Please Share your comments on this topic.